On the 30th August 2019, a director of VUCA and a member of the team attended the Basel 3 and Basel 4 Masterclass on the latest amendments & updates, held at the Protea Hotel Balalaika in Sandton, JHB. The course was presented by Dr. Gary van Vuuren, one of the top 5 highest rated speakers by Masterclass delegates. Charismatic would be the word to describe his presentation style. Highly knowledgeable about his field, he presents in an energetic and coherent manner while interacting with his audience.
What exactly is Basel?
Simply put, Basel is a set of international banking regulations put forth by the Basel Committee on Bank Supervision (BCBS) that sets out the minimum capital requirements of financial institutions with the goal of minimising credit risk.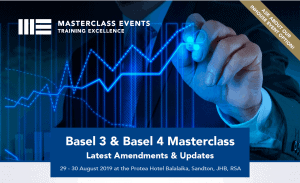 Where do we come in?
VUCA has been contracted to transform Dr van Vuuren's Basel 3 and Basel 4 Masterclass presentation into eLearning. Dr van Vuuren will be filmed in a professional setting and his presentation slides and excel spreadsheets added in by the VUCA graphics team for a high quality and engaging end product.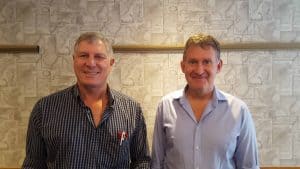 Why convert a Masterclass into eLearning?
Formal classroom style training is often difficult to source and deliver given the cost and time implications of training large groups of people. This challenge, as well as the common concern about knowledge workers being away from their workstations for extended periods of time, is addressed through eLearning courses.
The Basel 3 and Basel 4 Latest Amendments & Updates course will be aimed at Risk Managers within the market, credit and operational spheres, Regulatory and Compliance staff, Internal Auditors, etc.
The content will be broken up into modules and further into topics, creating short learning crumbs which maximises user attention and intake of content. In addition, users can easily navigate through the content, a great way to select the content most appropriate to their line of work or to recap.
Watch this space for updates on this exciting project.